Production for 800W and 1000W LED flood light for Azerbaijan client.
Using Constant current CE driver and high lumen Bridgelux 3030 chips, 20KV surge protector.
one module is 200W, 800W with 4 modules and 1000W 5 modules, one module is 252pcs high lumen Bridgelux 3030 chips, finished product lumen output reach over 150lm/w.
Surge protector is a must for outdoor LED lights as it is always installed high on the pole, can better protect lights once there is lightning.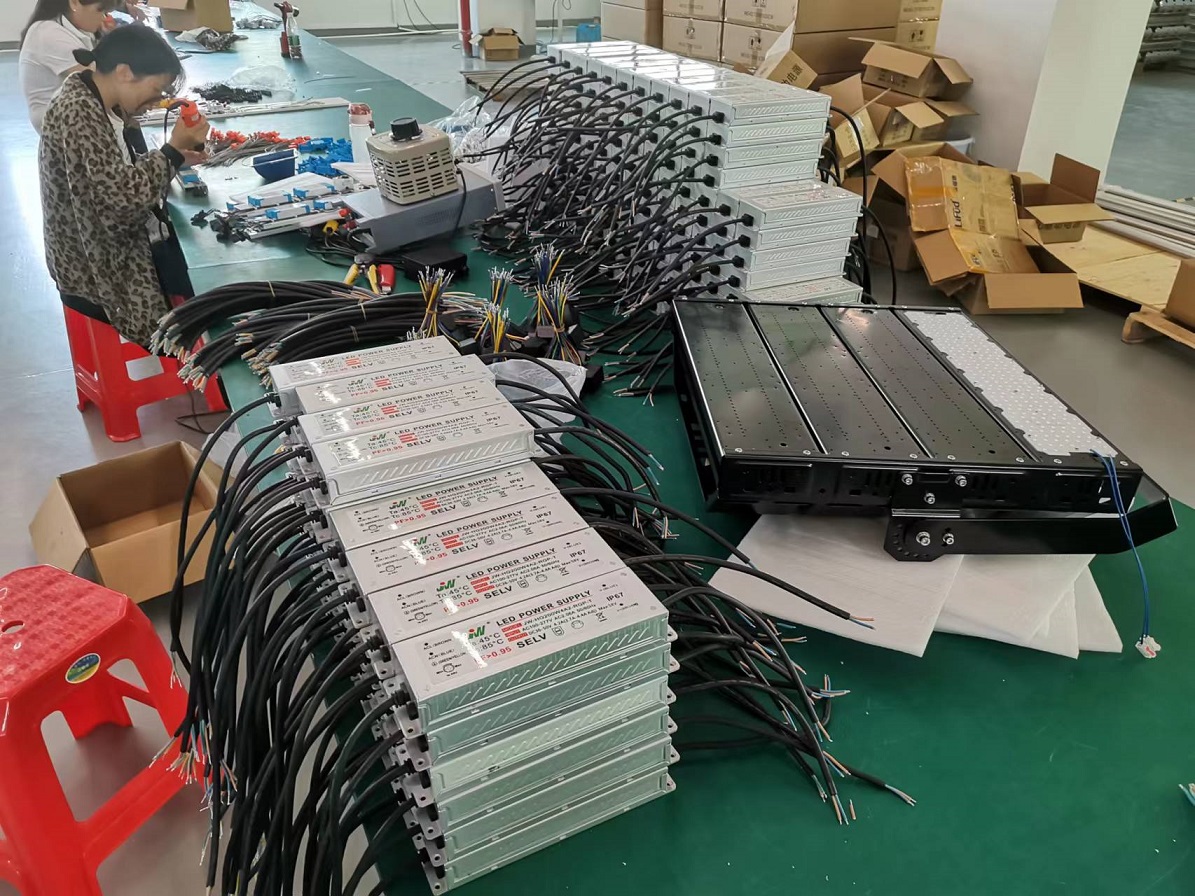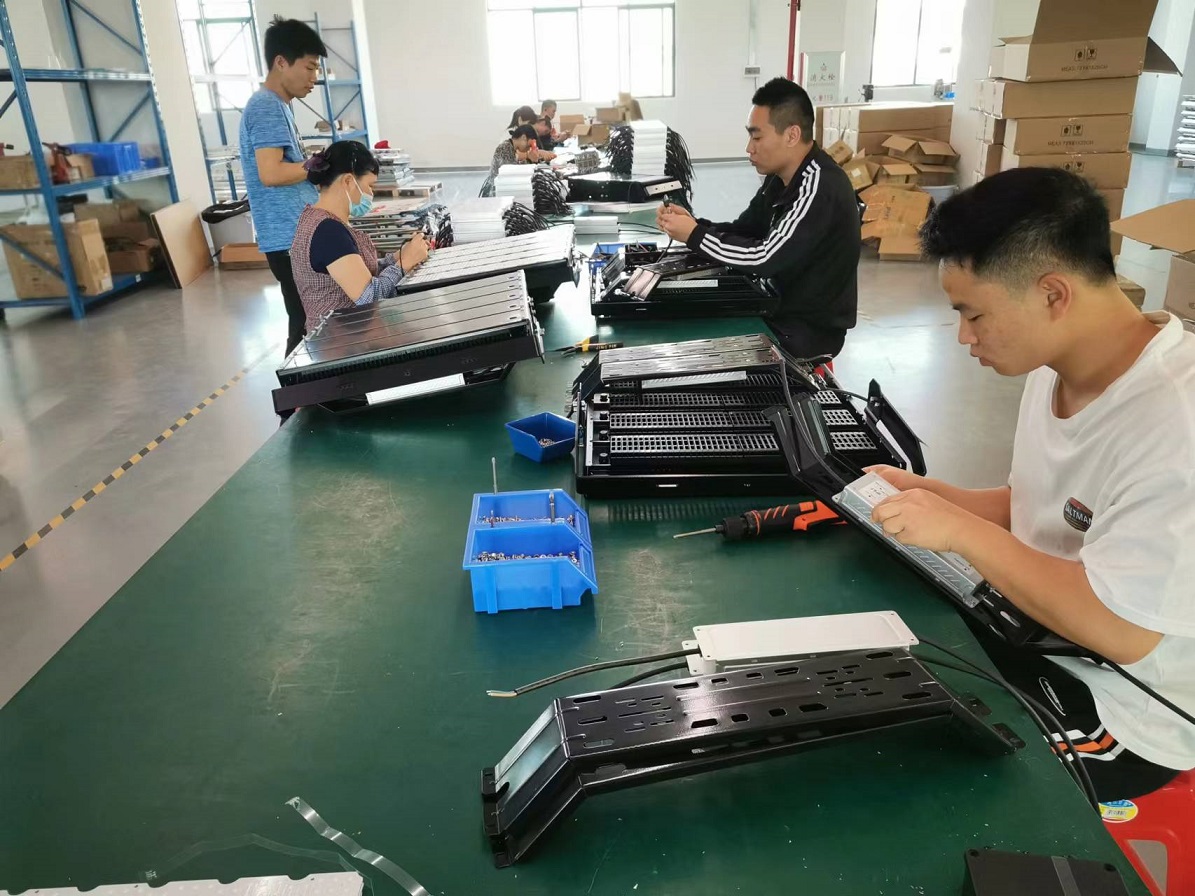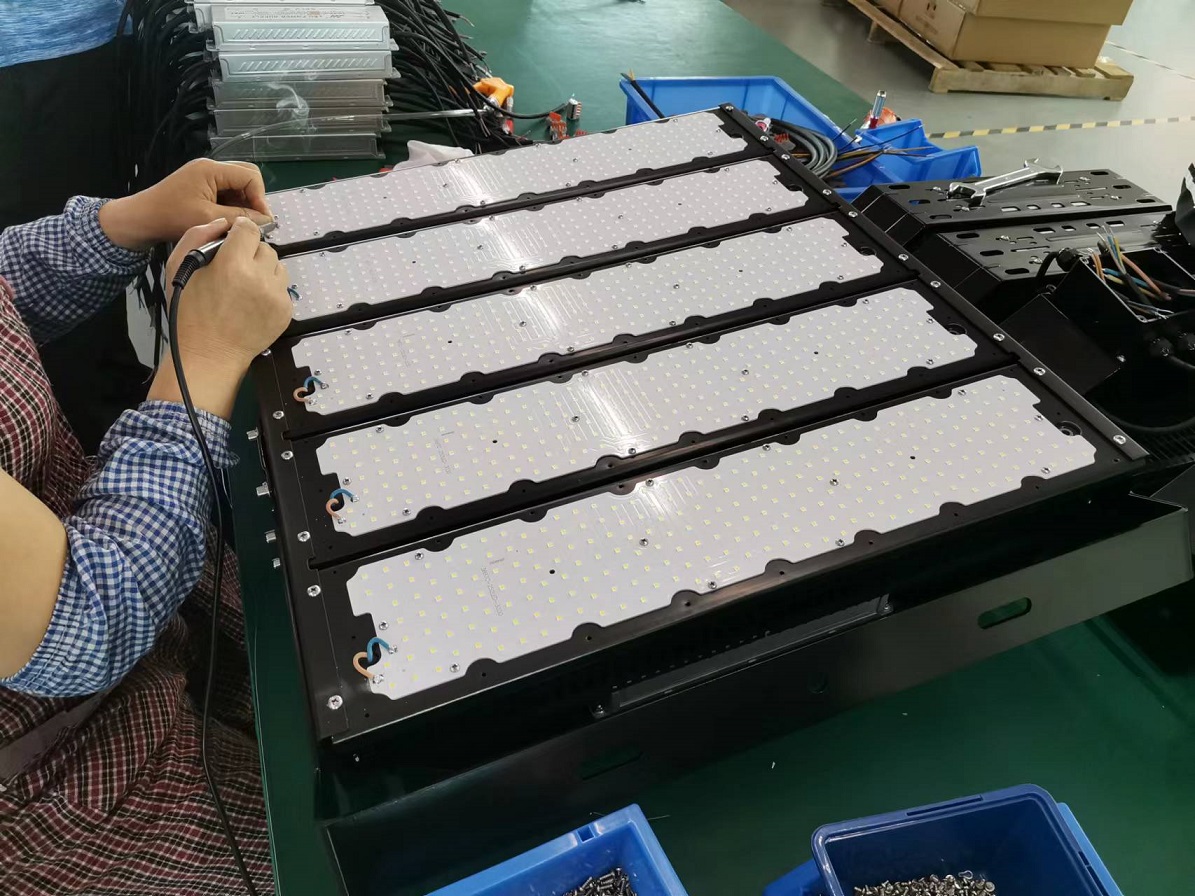 Aging test for 800W and 1000W flood light.
Other watt 200W/400W/600W/1200W optional.